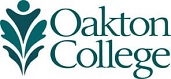 Applying for Aid
It's easy to apply for financial assistance at Oakton. Here's what to do. 
Submit the Free Application for Federal Student Aid (FAFSA). Oakton's school code is 009896.
Receive your Student Aid Report (SAR) from the U.S. Department of Education. The SAR estimates the amount you and/or your family are able to contribute toward college expenses; your aid award is based on the difference between the College's cost of attendance and this amount.
Complete financial aid verification using Oakton's Verify FAFSA tool. 
Submit the Oakton Community College Scholarship Application if you're applying for an Oakton-funded scholarship.
Check application procedures for any additional scholarship programs. For instance, some Illinois financial aid programs require separate applications. Check the CollegeIllinois Web site for more information. 
Eligible undocumented and transgender students who are disqualified from federal financial aid may apply for state financial aid through the Alternative Application for Illinois Financial Aid.
IMPORTANT INFORMATION FOR FINANCIAL AID RECIPIENTS
All scholarship, veterans, and financial assistance recipients must enroll in the Financial Aid EZ Pay Payment Plan – even if tuition and fees are covered in full – because any change in enrollment status may result in decreased eligibility for financial aid. Students expecting financial assistance to pay their tuition and fees also must enroll in EZ Pay.
CHANGE IN FINANCIAL SITUATION
Has your financial situation significantly changed since you completed your 2021-2022 Free Application for Federal Student Aid (FAFSA)?
If so, you (and your parents, if dependent) should file your 2020 taxes as soon as possible. This information is needed to determine if there is a special circumstance that qualifies you for more financial aid.
Examples of changes to your (or your parents, if dependent) financial situation:
Loss of job after 2019.
Marital status change (divorce, separation, widowed).
Extremely high medical expenses not covered by insurance.
Personal choices that cannot be considered for a special circumstance are:
Voluntarily decreasing work hours to attend college.
Resigning or leaving a job voluntarily.
Excessive credit card or mortgage debt.
We are here to help. Schedule an appointment with a Financial Aid Advisor.