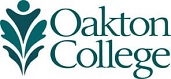 Costs & Financial Aid
A great education offers the world's best return on investment. Not only does a college degree significantly increase your earning potential, it also pays off throughout your life by enhancing your skills, enriching your personal life, and expanding your perspective.
And taking classes from Oakton Community College is an especially affordable investment. Our tuition and fees are remarkably competitive. The College offers an optional payment plan in addition to several forms of financial assistance, including grants, loans, and scholarships.
To apply for financial assistance, start at fafsa.ed.gov. If you have questions, please use the "Ask Us" feature on this page or contact us. We look forward to helping you make a great investment in your future.