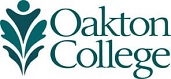 Financial Aid Additional Resources
Cost of Attendance • Title IV (Federal) Refunds
Loan Counseling • Loan Repayment
The student's cost to attend college, known as "cost of attendance" or "cost of education," includes tuition and fees, as well as such living expenses as room, board, and transportation while attending school. The school estimates the cost of attendance following guidelines established by federal regulation.
Financial need is determined by an equation that balances the cost of education with the student's expected family contribution. The federal government computes the expected family contribution from information provided on the FAFSA application. When the expected contribution is less than the cost of education, the student has demonstrated a "need" for financial assistance.
| | |
| --- | --- |
|   | Cost of Education |
| minus ( - ) | Expected Family Contribution |
| equals ( = ) | Financial Need |
 The Cost of Attendance (COA)* below is for in-district enrollment of 28 or more credit hours for the fall and spring semesters. Use the COA that reflects your living situation.

Estimated Cost of Attendance
Fall 2020 and Spring 2021 Semesters
Expense

Living w Parents
or Relatives

Living Alone, w Spouse
and/or Children

Tuition and Fees

$3,985

$3,985

Books and Supplies

$1,410

$1,410

Transportation

$1,939

$1,939

Room and Board

$4,158

$8,019

Personal Expenses

$1,800

$1,800

TOTAL

$13,292

$17,153
*Tuition estimate is based on in-district rates. Tuition and fees are subject to change.

In accordance with federal regulation, when Title IV recipients withdraw from all courses during the period of enrollment for which they were charged, the College must review the charges. Title IV funds will be returned to the appropriate financial aid program(s), if the College determines a refund is warranted. Determination of refunds is based on current federal regulation that requires financial assistance to be adjusted to percentage of time attended. This policy does not apply to students who attend up to or beyond 60 percent of the term.

This refund policy does not apply to students who withdraw from individual classes. For further information, contact the Enrollment Center.
The College is committed to providing important student loan information. All student loan borrowers are required to have loan counseling before receiving funds. Online counseling is available and encouraged. Students need to complete "entrance" counseling before receiving loan funds. This process ensures that students are knowledgeable about the process before completing a contractual obligation with legal responsibilities and required repayment.
The U.S. Department of Education provides this important borrower information and "entrance" loan counseling at https://studentaid.gov. You will need your federal FSAID to complete your loan counseling.
At the end of the loan period, students must complete "exit" counseling as a reminder of their obligation to repay their student loans.  Exit counseling materials will be mailed to loan borrowers with instructions to complete two worksheets and online exit counseling at https://studentaid.gov to submit the information to the Enrollment Center. A hold will be placed on the student's account until all exit counseling materials have been submitted and verified.
Many students rely on the federal government to finance their education through low interest student loans. Student loans provide a variety of deferment options and extended repayment terms.
Students who are thinking of borrowing for school expenses should review the chart below to determine the level of debt they might reasonably be able to handle. The payment is approximately 8 percent of the suggested income level, and the table assumes a 10-year repayment period at 8.25 percent interest.
Loans are serious financial obligations that must be repaid. Oakton encourages students to borrow conservatively, keeping in mind what they will need to repay after completing all of their education.
 
Student Loan Repayment Chart

Amount borrowed

120
monthly payments

Total
amount
paid

Total
interest
paid

Suggested income
level

$10,000

$122.65

$14,718.32

$4,718.32

$18,398

$15,000

$183.98

$22,077.47

$7,077.47

$27,597

$20,000

$245.31

$29,436.63

$9,436.63

$36,796

$25,000

$306.63

$36,795.79

$11,795.79

$45,995

$30,000

$367.96

$44,154.95

$14,154.95

$55,194