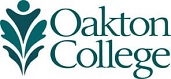 Net Price Calculator
The net price calculator is designed to help families plan for the costs associated with attending Oakton Community College. By entering your family's financial information into the calculator, you will receive an estimate of the cost to attend Oakton as well as estimates of federal grant aid.  Oakton's 2021-22 cost of attendance is based on enrollment in 14 credit hours each semester at the in-district tuition rate. Students who live outside of Oakton's district will be charged at the out-of-district or out-of-state rate.
Estimates are based on 2021-22 cost of attendance figures and awarding rules. The estimate provided using this net price calculator does not represent a final determination, or actual award, of financial assistance, or a final net price. Oakton's cost of attendance and financial aid availability may change.  This estimate shall not be binding on the Secretary of Education, Oakton Community College, or the State of Illinois.   
Students must complete the Free Application for Federal Student Aid (FAFSA), available at fafsa.gov, and submit paperwork to Oakton in order to be eligible for, and receive, an actual financial aid award that includes federal grants, state grants, educational loans, or federal work-study assistance. Financial aid recipients must also meet all general eligibility and academic progress requirements in order to be considered for financial aid.