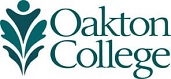 Payment
Please note that tuition bills are only available online - they are not mailed. Students can access their electronic tuition statement by logging on to myOakton.

Pay your bill now.  (Requires login ID and password.)
Payment Schedule
Tuition and fees are due according to the following schedule. 
Spring 2022 SEMESTER

If you initially register Nov 15 through Dec 1
Payment in full or enrollment in the E-Z Pay Tuition Payment Plan is required no later than December 13, 2021.

If you initially register after December 1
Payment in full or enrollment in the E-Z Pay Tuition Payment Plan is required immediately.
---
IMPORTANT INFORMATION FOR FINANCIAL AID RECIPIENTS
All scholarship, veterans, and financial assistance recipients must enroll in the Financial Aid EZ Pay Payment Plan – even if tuition and fees are covered in full – because any change in enrollment status may result in decreased eligibility for financial aid. Students expecting financial assistance to pay their tuition and fees also must enroll in EZ Pay. 
Financial aid recipients will only be charged a fee for using EZ Pay if funds are withdrawn from the student's bank account or charged to a credit card. As long as financial assistance is applied to the student's account for the full amount owed, the student will not be charged a fee. If a student's enrollment status changes after receiving financial aid and a balance is now due, the College will charge the $25 enrollment fee and initiate the payment plan process to collect the balance.  Financial aid recipients have the responsibility to meet their payment obligations, be aware of all deadline dates, and complete their financial aid application on time.
Payment Requirements
Oakton requires payment in full, enrollment in the EZ Pay Tuition Payment Plan or enrollment in the Financial Aid EZ Pay Payment Plan before the  payment due date. Students may be dropped from their classes at the discretion of the College if they do not pay by the payment due date. Students will be charged and be responsible for tuition and fees unless they officially withdraw online (at myOakton.edu), in writing, or in person at the Enrollment Center by the dates listed on the refund schedule.
Payment Method
You may pay by cash, check or credit card.
Check
Checks must show the student's name, student I.D. number, and the semester or session for which the payment is being made. College staff will write student I.D. numbers on checks where a student has not done so already. If you prefer not to have your I.D. number on your check, please submit your payment by cashier's check, money order or cash. (Do not submit cash for mail-in or drop-off payment.)

Credit Card Payment
Visa, MasterCard and Discover cards are accepted in person, or online at my.oakton.edu or EZ Pay (requires login ID and password).
THIRD PARTY PAYMENT AND AUTHORIZED USER
Students may authorize a third party, such as a parent, spouse, or employer, access to tuition and payment information through myOakton.
To authorize a third party:
Login to myOakton.
Within Quick Links, select Bill and Payment - EZ Pay.
Select Authorized Users
Create an account.
Once set up, the authorized third party may view a bill, make a payment, and establish a payment plan at https://secure.touchnet.net/C21179_tsa/web/index.jsp. Depending on the level of security granted, an authorized third party may also view financial history. The authorized third party may make a payment or establish a payment plan. Authorized third parties do not have access to restricted academic information such as a student's personal information, class schedule, grades, or additional financial aid information.

EZ Pay Tuition Payment Plan
To help students meet their educational expenses, Oakton Community College offers a deferred tuition plan. This is not a loan; there is no credit check, no interest or finance charges and no debt. The cost for this convenient budget plan is a nonrefundable fee of $25 per semester.
Tuition and fees will be budgeted in the following ways:
Automated bank payment (ACH): Funds are automatically transferred from either your checking or savings account.
Credit/Debit Card: Payment is made by credit or debit card (Visa, Mastercard, and Discover).
If you have questions about your bill, call the Cashier's Office at 847.635.1639. Check your balance online at myOakton.edu.
Note: Oakton limits connections from outside the U.S. to many of its systems, including myOakton. If you plan to be out of the country for part or all of a term, you will not be able to pay your bill, check your grades, register, or perform other transactions usually accessible through myOakton. In addition, some online classes are not accessible from outside the U.S.
Cashier (Room 1860, Des Plaines)
Hours*
Monday – Friday: 8:30 a.m. – 5 p.m.
Saturday – Sunday: Closed
*The College is closed Friday through Sunday during the summer.