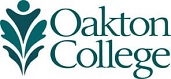 EZ Pay Tuition Payment Plan
A term-based payment plan is available to help students meet their educational expenses. This is not a loan; there is no credit check, no interest or finance charges and no debt.   Enrolling in the payment plan, prior to tuition due date, avoids courses being dropped for non-payment. The cost for this convenient budget plan is a nonrefundable fee of $25 per semester.
Payments may be made through automated bank payment (ACH) from a checking or savings account or through a credit or debit card (Visa, Mastercard, and Discover). After any down payment, which is paid at time of enrollment, all remaining payments are paid on the 5th of the month. Payments increase when courses are added or decreased for dropped courses if the course(s) qualifies for a tuition refund according to the College's refund schedule. A minimum $100 tuition bill is required to enroll. Any payment returned for insufficient funds will be charged a $25 returned payment fee.
To receive in-district tuition, students who either reside or work full time in Oakton's district are required to prove in-district residency or submit a Business Educational Service Agreement at the Enrollment Center.
To enroll in the EZ Pay Tuition Payment Plan
Register online through my.Oakton.
Within Quick Links, select Bill and Payment - EZ Pay.
Select Payment Plans.
Third Party Payment and Authorized User
Students may authorize a third party, such as a parent, spouse, or employer, access to tuition and payment information through my.Oakton.
Within Quick Links, select Bill and Payment - EZ Pay.
Select Authorized Users.
The authorized third party may view a bill, make a payment, and establish a payment plan. Depending on the level of security granted, an authorized third party may also view financial history. The authorized third party may make a payment or establish a payment plan. Authorized third parties do not have access to restricted academic information such as a student's personal information, class schedule, grades, or additional financial aid information.