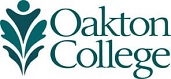 Tuition Refunds
Students who withdraw from any or all of their classes may be eligible for a refund according to the Refund Schedule below.
Refunds for Class Cancellation: If Oakton cancels a course, students enrolled in it at that time will receive a full refund for the class.
Refund Schedule
Refunds are given only when a student officially withdraws from a class by the refund date. Refund dates are based on the starting date of the semester. If the class begins later than the first week of the semester, refund dates are based on the starting date of the class. Refund checks are mailed after classes begin. If you paid by credit card, your credit card will be credited with your refund.
Students can view their own refund and withdrawal deadlines by logging into myOakton. Select Student Services/Register For Credit Classes. Then select Concise Student Schedule.
Fall 2019
100% refund
(Not on transcript)


50% refund
(Not on transcript)



No refund
(On unofficial transcript)



Final Withdrawal
No refund
"W" on transcript



Day class begins


2nd day of 1st week
---
Spring 2020
100% refund
(Not on transcript)


50% refund
(Not on transcript)



No refund
(On unofficial transcript)



Final Withdrawal
No refund
"W" on transcript



Day class begins


2nd day of 1st week
---
Summer 2020
100% refund
(Not on transcript)


50% refund
(Not on transcript)



No refund
(On unofficial transcript)



Final Withdrawal
No refund
"W" on transcript



3/27 -1st day of class


2nd day of class