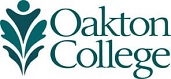 Year-Round Pell Grants
The Consolidated Appropriations Act of 2017 allows a student to receive Federal Pell Grant funds for up to 150 percent of the student's Pell Grant Scheduled Award for an award year. This provision is effective beginning with the 2017-2018 financial aid award year.
To be eligible for the additional Pell Grant funds, the student must meet all general eligibility requirements to receive financial aid for the payment period and must be enrolled at least half time in the payment period for which the student receives the additional Pell Grant funds in excess of 100 percent of the student's Pell Grant Scheduled Award.
Important Note: The amount of Federal Pell Grant funds a student may receive over his or her lifetime is limited by a federal law to be 600 percent.  If a student's lifetime eligibility used (LEU) equals or exceeds 600 percent, the student may no longer receive Pell Grant funding. Students can log on to https://studentaid.gov to view their Pell Grant LEU.
Oakton Community College will review student records in the spring semester to determine eligibility for a summer Pell award. Summer awards will be based on full-time enrollment (12 or more credit hours) and award amounts will be adjusted or canceled once enrollment is confirmed and academic progress is reviewed.  
Oakton financial aid is only available for students who are seeking a degree or certificate at Oakton. If a student only registers in summer courses at Oakton, the student is not eligible for financial aid at Oakton.  
Please review the following examples to help with determining eligibility for an additional Pell Grant award.
| | | | |
| --- | --- | --- | --- |
| Scenario 1 | Fall 2017 | Spring 2018 | Summer 2018 |
| Enrollment | 12 hours | 12 hours | 6 hours |
| Pell award | $2960 (50%) | $2960 (50%) | $1480 (25%) |
| | | | |
| --- | --- | --- | --- |
| Scenario 2 | Fall 2017 | Spring 2018 | Summer 2018 |
| Enrollment | 12 hours | 12 hours | 3 hours |
| Pell award | $2960 (50%) | $2960 (50%) | $0 (0%) |
| | | | |
| --- | --- | --- | --- |
| Scenario 3 | Fall 2017 | Spring 2018 | Summer 2018 |
| Enrollment | 12 hours | 12 hours | 12 hours |
| Pell award | $2960 (50%) | $2960 (50%) | $2960 (50%) |
| | | | |
| --- | --- | --- | --- |
| Scenario 4 | Fall 2017 | Spring 2018 | Summer 2018 |
| Enrollment | 12 hours | 9 hours | 6 hours |
| Pell award | $2960 (50%) | $2220 (37.5%) | $1480 (25%) |
| | | | |
| --- | --- | --- | --- |
| Scenario 5 | Fall 2017 | Spring 2018 | Summer 2018 |
| Enrollment | 9 hours | 9 hours | 6 hours |
| Pell award | $2220 (37.5%) | $2220 (37.5%) | $1480 (25%) |