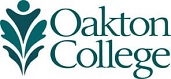 Credit for Prior Learning
Credit for prior learning provides a variety of options to increase the likelihood for more students to complete credentials.
Advanced Placement Credit (AP)
Programs and departments may recommend the awarding of credit for courses that include material tested on Advanced Placement (AP) examinations.
College Level Examination Program (CLEP)
Credit for successful performance on the College Level Examination Program (CLEP) General Examination area will be awarded as elective credit in that subject area. Credit for successful performance on CLEP Subject Examinations will be awarded for specific courses determined by the department to be equivalent in content to the Subject Examinations.
International Baccalaureate (IB) Examinations
High school students who complete courses as part of the International Baccalaureate (IB) Diploma Program can have an official IB transcript from the International Baccalaureate Organization sent to Oakton. Students can order the transcript online at https://rrs.ibo.org/. Credit and placement will be awarded to students with IB exam scores of 4 or higher in areas comparable to Oakton curriculum. The IB course equivalency table ldemonstrates specific credits that will be awarded based on the IB subject and corresponding score. Each of these courses fulfill degree requirements at Oakton in the form of general education coursework or elective credit.
State Seal of Biliteracy Language Credits
Students who have demonstrated proficiency in one or more languages in addition to English, as designated on their high school transcript, will be awarded eight modern language credits. Students who enroll in courses at Oakton within three years of earning the Seal of Biliteracy will automatically have their transcript reviewed by the Registrar's Office for the Seal and credits will be awarded automatically.
United States Armed Forces Credit
Provide military records and complete the Request for Evaluation of Credits; Also see Transferring Credits for Military Education.
Service Credits for Health and Physical Education
Any eligible veteran who has completed a minimum of six months of active duty in the Armed Forces may receive credit for Physical Education 101. The veteran must submit a copy of Form DD214 to the Enrollment Center.
United States Armed Forces Institute Credit
Credit may be awarded for studies applicable and up-to-date for the student's curriculum, taken either through the United States Armed Forces Institute or through professional military education training courses completed in the Armed Forces. Contact Advising Services at 847.635.1700 for information about submitting documentation.
Defense Activity for Non-traditional Education Support (DANTES)
Credit for successful performance on a DANTES examination may be awarded for courses determined to be equivalent to Oakton Community College courses.
For more information about credit for prior learning experiences, contact Advising Services at 847.635.1700.
Find out about transferring credit from a U.S. or foreign college or university.