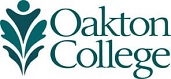 Departmental Proficiency Exam
A program or department may establish an approved proficiency examination. Successful completion of which shall enable a student to earn credits in the course(s) for which the examination is equivalent. A student may attempt a proficiency examination for a given course no more than two times.
How to Obtain this Credit
Enroll at Oakton.

Make appointment with chair of department to inquire about availability of a departmental proficiency examination for the specific course you wish to test for. Proficiency exams are not available for all Oakton courses.

If a proficiency exam is available, download, print and complete the Student Application for Credit by Departmental Proficiency Examination. (PDF format)

Submit application to Registrar Services and arrange to take the test with the department chair.

There is a $20 nonrefundable fee for this exam, which will be paid in the Testing Center. 

Student is notified by Registrar Services when credit is posted.