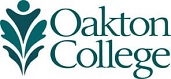 U.S. Military Credit
Oakton awards credit for college-level learning accomplished while in the military.
Service Credit for Health and Physical Education
Any eligible veteran who has completed a minimum of six months of active duty in the Armed Forces may receive credit for Physical Education 101. The veteran must submit a copy of Form DD214 to the Office of Registrar Services, which will evaluate the form, award credit if appropriate, and notify the student.

United States Armed Forces Institute Credit
Official documentation of satisfactorily completed study, applicable and up-to-date for the student's curriculum and taken either through the United States Armed Forces Institute or through professional military education training courses completed in the Armed Forces, is to be sent to the Office of Registrar Services. This office will determine whether or not the completed study has been approved by the American Council on Education. If so, programs or departments responsible for course(s) for which credit is being sought will make a recommendation as to the acceptability of this credit and course equivalencies. This recommendation will be submitted to the dean of the division for his or her review, and to the vice president of Academic Affairs for approval.
How to get this credit
Enroll at Oakton
Download, print and complete the Student Application for Prior Learning Assessment Credit through Military Services.
Submit application and copy of Form DD214 to Registrar Services.
You will be notified by Registrar Services when credit is posted.
For more information about credit for prior learning experiences, contact Advising Services at 847.635.1700.
Find out about transferring credit from a U.S. or foreign college or university.