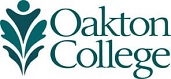 Why Oakton Community College?
Each year, some 50,000 students come to Oakton Community College to advance their education through degree and certificate programs, continuing education classes, and a lot more. Here are some of the factors that bring them here.   
We're ready when you are. Ready to earn a bachelor's degree? We'll help you get into the four-year college or university of your dreams. Ready to change careers? We'll teach you the skills you need to succeed. Ready to cook a new kind of cuisine, learn a new language, or hone your painting skills? Wherever you are in your lifelong learning process, Oakton will help you reach your goals.
We're the best value around. Education is an investment in yourself—and at Oakton, your investment goes especially far. Our costs are remarkably affordable, and we offer financial assistance through scholarships, loans, and grants. 
We're a true community of learners. All academic programs at Oakton are taught by energetic faculty members—not teaching assistants—who combine stellar credentials with professional experience. Our academic standards are high—and so is our commitment to helping you learn. 
We're in your neighborhood. With campuses in Des Plaines and Skokie, more than 240 satellite continuing education locations, and a wide range of online course options, Oakton is right around every corner in northern Cook County. We're committed to making a great education accessible, convenient, and rewarding.