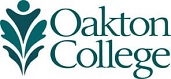 Alumni Giving
The Office of Alumni Relations is thankful for each of you who are our alumni. Those who invest financially in Oakton's mission and have our special gratitude, as alumni support is a key factor in the success and growth of our College.
Alumni giving is a "vote of support" in Oakton. It has the power to inspire major donors, foundations, corporations to extend and increase their own support. Alumni gifts, regardless of size, send a message that Oakton is a place worthy of further investment by our community.
By making a gift to the Oakton Educational Foundation, you allow us to continue advancing the College's commitment to excellence for our students and our shared community.
Online Giving is the easiest and most efficient way of supporting Oakton. When giving, you may designate your gift to a variety of funds and scholarships.
Annual Fund
The Oakton Annual Fund is a consistent source of unrestricted funding for the key priorities that realize the college's mission and it impacts every aspect of the Oakton experience.

Alumni Association Scholarships
Created by Oakton's Alumni Association, this scholarship supports full- or part-time students with a strong academic background and a proven track record of providing exceptional service to the community.
Student Success Fund
Established by Oakton President Emerita Margaret B. Lee, the Student Success Fund provides emergency financial assistance to currently enrolled Oakton students who are unable to meet immediate, essential expenses because of temporary hardship related to an unexpected situation.
Gifts by Phone
If you would like to make a gift by credit card and prefer to call in your number, call the Foundation at 847.635.1893. We accept Visa, MasterCard, and Discover.
Gifts by Mail
Mail your check, payable to the Oakton Community College Educational Foundation, to:
Oakton Educational Foundation
1600 East Golf Road
Des Plaines, IL 60016
For more information on different ways of giving and other available funds, contact the Educational Foundation at 847.635.1893 or foundation@oakton.edu.