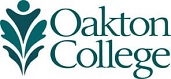 First-Year Experience
Engaging in Your First Year
Whether you're just out of high school or an adult returning to school, it's normal to feel intimidated. That's why Oakton Community College developed a program that provides new students like you experiences specifically tailored to enhance your academic and social integration into college.
Through a combination of in-class and campus activities you will be engaged to:
Learn how to utilize resources, solve problems and take full advantage of your time on campus;
Effectively set goals and plan your academic path;
Develop a support team of counselors, staff and peers; and
Reduce stress to reach your full potential
Your success matters to us.
Experience tells us that engaged students are more successful in their classes and are more likely to persist to complete their goals.
Gain valuable skills.
Increase your employability by gaining in-demand skills, including:
Critical thinking;
Communication;
Problem solving; and
Responsible time management.
These life skills are essential for academic, career and personal success.
As a new student, you should expect the following engagement opportunities during your first year at Oakton:
A Common Conversation
Exploring global citizenship through a common conversation.
Oakton's engagement and enrichment program explores equity through the lens of "Poverty and Privilege," calling attention to economic, social, and political inequality and critically examining these disparities by analyzing the language, contexts, cultures, and systems of power that determine those who have—and those who do not.

This thematic exploration is infused into classroom activities as well as co-curricular activities and evolves over time, allowing you to connect the dots in a place and space where you belong.