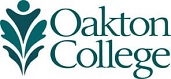 Evening High School
General Information
Students who are not currently enrolled in a regular daytime high school program may obtain a high school diploma by attending evening classes at Maine South High School.
• Smaller class sizes allow for more individualized instruction
• Classes are typically held two times each week from 5:45 to 9:45 p.m., on Mondays and Wednesdays or Tuesdays and Thursdays at Maine South High School. However, due to COVID-19, classes may be held online.
Eligibility
• Resident of Evanston, Maine, Northfield, or Niles Township
• 17 years of age or older; call a counselor for further information.
• Not presently enrolled in a regular daytime high school program
• Evanston, Maine and Niles residents: Apply to your high school principal for special permission to enroll.
Admission Procedures
Call the Evening High School office at Maine South, 847-825-7719 from 6 to 9 p.m., Monday through Thursday, to set up an appointment (beginning the second week of August). During daytime hours, call Tim Pappageorge at Maine West, 847-827-6176 (ext. 5739) or the Adult Education Department at 847-635-1426.
Cost: Classes are $12 each (books available on free loan).

Oakton Community College is committed to equal access to educational opportunities for students with disabilities. To request disability accommodations, contact Teresa O'Sullivan at 847.635.1759.