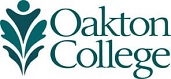 Evening High School
General Information
Students who are not currently enrolled in a regular daytime high school program may obtain a high school diploma by attending evening classes at Maine South High School.

• Smaller class sizes allow for more individualized instruction
• Held two times each week from 5:45 to 9:45 p.m., on Mondays and Wednesdays or Tuesdays and Thursdays
• Taught at Maine South High School

Eligibility

• Resident of Evanston, Maine, Northfield, or Niles Township
• 17 years of age or older; call a counselor for further information.
• Not presently enrolled in a regular daytime high school program
• Evanston, Maine and Niles residents: Apply to your high school principal for special permission to enroll. Glenbrook residents (District 225) must apply to Ed Amos, Principal of Glenbrook Evening High School at 847.486.4465.

Admission Procedures
Bring a transcript of your high school credits to:
Evening High School Coordinator
Alliance for Lifelong Learning
Maine South High School,
1111 Dee Road, Park Ridge, IL 60068


Call the Evening High School office at Maine South at 847-825-7719 from 6 to 9 pm, Monday through Thursday, to set up an appointment (beginning the second week of August). During daytime hours, call Tim Pappageorge at Maine West 847-827-6176 (ext. 5739) or the Adult Education Department at 847-635-1426.

Cost: Classes are $12 each (books available on free loan).

Oakton Community College is committed to equal access to educational opportunities for students with disabilities. To request disability accommodations, contact Teresa O'Sullivan at 847.635.1759.