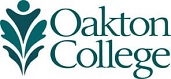 Continuing Education for Health Professionals (CEHP)
Register online now! (Best viewed in Firefox)
Programs for Mental Health Professionals
Programs for Radiology Professionals
Program for Activity/Recreational Professionals
Cannabis Responsible Vendor Training
Oakton Community College's Alliance for Lifelong Learning Continuing Education for Health Professionals program is an approved continuing education sponsor of continuing education through the Illinois Department of Financial and Professional Regulation for health professionals and paraprofessionals in the following professions:
Social Workers/Clinical Social Workers
Registered Nurses - LPN/RN/APN
Professional Counselors/Clinical Professional Counselors
Marriage and Family Therapists
Nursing Home Administrators
Speech-Language Pathologists/Audiologists
Occupational Therapists
Respiratory Care Practitioners
Physical Therapists
Psychologists
Illinois Certified Domestic Violence Professional Board (ICDVP)
Dietitians:
Oakton Community College/ALL Continuing Education for Health Professionals (CEHP) program is an accredited provider of Continuing Professional Education by the Commission on Dietetic Registration.
Oakton Community College/ALL Continuing Education for Health Professionals (CEHP) program will submit applications on an as needed basis for the following health professions:
CECH (continuing education contact hours) through the National Commission for Health Education Credentialing, Inc.
Registered Nurse contact hours through the Wisconsin Nurses Association
CEs (continuing education units) through the Illinois Certification Board, Inc. (IAODAPCA)
Radiology Technologists: Continuing education through the Illinois Emergency Management Agency for Radiation and Nuclear Medicine Technicians
Universal training hours (UTH) offered to Activity Professionals.
Programs for Mental Health Professionals
Earn CE hours for each program!
Continuing Education clock/contact hours will be offered for Social Workers, Professional Counselors, Marriage and Family Therapists, Psychologists, Nursing Home Administrators, Addictions Counselors, ICB Members, ICDVP Members, Occupational Therapists, Speech and Language Pathologists/Audiologists, Nurses, Dietitians, and Teachers. Universal Training hours (UTH) will be offered to other professional groups.
Programs for Radiology Professionals
Programs begin promptly at 8 a.m. Late arrivals or early departure may result in an adjustment of continuing education clock hours on participant certificates of attendance.
Program for Activity/Recreational Professionals
36-Hour Basic Orientation Course for Activity Directors
Continuing Education clock/contact hours are now offered for Illinois licensed nursing homes administrators (36 clock hours).
Course fulfills all Illinois Department of Public Health (IDPH) requirements for both activity director and activity professional working on a dementia unit to fulfill requirements of Section 300.1410(c).
The course covers the Alzheimer's/Dementia training four-hour requirement of topics for any staff working in a licensed memory care unit and the six-hour requirement for all staff working with any residents with a diagnosis of dementia; resident rights; quality-of-life activity care planning; human wellness and self-esteem; etiology and symptomatology of the aged; intellectual disabilities and mental health disorders; non-pharmacological therapeutic interventions; activity program philosophy, design, resources, standards; Joint Commission, State and Federal regulations; program evaluation; practitioner behavior and ethics; resident assessment and supportive documentation; management of staff and administration of a department.
If proof of enrollment in this class is needed, call 847.635.1438.
Need help searching for classes?
Register online now! (Best viewed in Firefox)