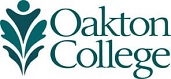 Community Education Classes
With a diverse collection of programs and courses, Community Education has something for everyone! Whether you are looking to reinvigorate your career or participate in activities for your own personal enrichment and enjoyment, the Community Education Program strives to offer adults online and in-class opportunities to expand knowledge in the pursuit of personal and professional development.
Course Listings
Download and view our brochure for a complete listing of courses. Or register for classes online - best viewed in Firefox.
Some courses may not be available every term.
Accounting
Accounting Systems and Procedures
Accounting with Microsoft Excel
Accounting with Quickbooks
Accounting with Sage 50
Quickbooks Comprehensive
Payroll Tax Accounting
Career and Certificate
EKG Technician Certification Prep
Truck Driver (CDL) Training and Certification Program
Real Estate Pre-License Broker Course
CPR Rescue
Medical Coding and Billing*
Personal Trainer Certification
Small Engine Repair
Automobile Repair
Manufacturing Technology
CNC Programming
Mastercam
Robotics
Basic Print Reading and Shop Theory
Hydraulics, Pneumatics, and Controls
Programmable Controllers (PLC)
Computer Aided Design
AutoCAD
Solidworks
REVIT
Information Systems/Technology
Microsoft Office Applications
(e.g., Word, Excel)
Basic Computer
Basic Keyboarding
Photoshop
Computer for New Users
A+ Certification
CISCO Networking
Java Programming
Oracle
LINUX
Web Design
Management and Marketing
Social Media Marketing*
Mobile Marketing*
Google AdWords Fundamentals*
Web Analytics*
Principles of Management
Project Management
Internet Marketing for Small Business*
Foreign Language
Spanish
French
Arabic
German
Polish
Japanese
Korean
Italian
Greek
Russian
Hebrew
Personal Enrichment
Dance
Culinary
Photography
Rec and Leisure
Ceramics
Music
Theater
Retirement Planning
*Courses offered online only