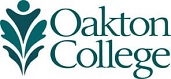 Teaching Opportunities
Individuals can propose course ideas for consideration by the Alliance for Lifelong Learning.
Potential teachers should submit a class proposal form to contedcourseproposal@oakton.edu by the stated due dates. Proposals submitted after the noted deadline will be considered for the following session.
Consideration Due Dates
Spring Session (January – May):  Submit by June 1
Summer Session (May – August): Submit by December 1
Fall Session (August – December): Submit March 1
Proposals will be reviewed during planning times. You will be contacted by our office for a phone conference call should your proposal be considered for further review. Please note that each proposal will be considered carefully in the context of student demand and need.
Teaching Opportunities
Continuing Education is always looking for talented and enthusiastic individuals to teach our courses. If you would like to be considered for a teaching position, please submit a resume and a list of topics you are equipped to teach to contedcourseproposal@oakton.edu. Please note that we are looking for prospective teachers with expertise in many areas, especially those connected with the below topics. You will be contacted should we identify an available opening.
Foreign Language (e.g., Spanish, Polish, German, Arabic)
Dance (e.g., Swing, Hip Hop)
Information Technology (e.g., MS Office 2010/13; Prezi, Powerpoint)
Youth STEM (e.g., Minecraft, Video Game Design, Robotics)
Soft Skills Training (e.g., Resume Writing, Interviewing Skills)
Culinary (e.g., Basic Cooking, Herbs and Spices, Specialty Cooking)
Photography (e.g., Basic Photography, Running a Photography Business)
Small Business Development (e.g., Grant Writing, Business Plan Development)
World Affairs/Politics (e.g., Armenia, Korea, Mexico, Cuba, India)
Humanities (e.g., History, Art, Literature, Theater, Film)