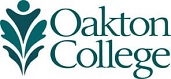 About Us
The Oakton Community College Educational Foundation is the philanthropic arm of Oakton Community College. It is a 501(c)(3) tax-exempt, public charity governed by a community-based, volunteer Board of Directors.
Established in 1977, the Foundation was chartered to raise funds in support of the College. It provides funding and resources for Oakton that are not available through normal government and tax resources. The Foundation actively seeks contributions from a variety of sources, including individuals, corporations, and other foundations. It acts as a steward of donations to the College by assuring that all gifts are designated and spent in the manner specified by the donor.  


The Foundation Board
The Foundation Board of Directors develops policies to guide the activities of the Foundation. Each member brings to the Board a unique combination of experiences, skills, and perspectives that assist the Foundation in meeting its goal of enhancing the educational environment and enriching the learning community of Oakton.
Officers
Carl F. Costanza, President
Howard S. Singer, Immediate Past President
Murray Sprung, Vice President/President Elect
Jeff Coney, Treasurer
August W. Schaefer, Secretary
Joianne Smith, Ph.D., College President
Katherine Sawyer, CFRE, Executive Director (Ex Officio)
Board of Directors
Alyse Cohen Burman
The Wildbird Shack
Julie Fenton, J.D.
Hank Galatz, J.D.
W.W. Grainger
Puamuh T. Ghogomu II, J.D.
Walgreen Company
Joan C. Richards, Ed.D.
Wheels Inc. (retired)
Natasha B. Richards
John Crane
Jeffrey Rodriguez
United Parcel Service
Barbara Sipe
Cindy Veremis
LSG Sky Chefs
Corey Wise
Rivers Casino

Oakton Liaisons
Bill Stafford, trustee
Ruben Howard II, administration
Luanne Olson, faculty
Tim Panfil, alumni


Directors Emeriti
Harry Tankus
John Crane, Inc. (retired)


Oakton Community College
Educational Foundation Office
1600 E. Golf Road, Suite 1500
Des Plaines, IL 60016

For more information, call 847.635.1893.