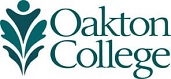 Lee Center
The Margaret Burke Lee Science and Health Careers Center is the $40 million marquee project of Oakton's $68.5 million Facilities Master Plan. It is an emblem of technological advancement in education and environmental stewardship.
The Lee Center offers a number of ways to honor family, friends, and members of Oakton's community. Naming opportunities, which range in value from $5,000 to $200,000, provide a highly visible, timeless tribute and assist in funding student-centered initiatives at the College. Spaces available for naming include:
Student Lounge & Student Coves
Faculty Offices
Lecture Rooms & Laboratories
Division of Science and Health Careers Administrative Suite
Simulation Hospital
Naming opportunities may be secured with multi-year pledges of up to five years. Naming gifts are tax deductible, and gifts will be recognized with donor plaques near the named space.
Take a video tour of the Lee Center and see pictures below.
Division of Science and Health Careers Administrative Suite  (Available as one unit.)

Earth Science and Physics Lecture Room
Nursing Simulation Hospital (Available as one unit.)
Physical Therapist Assistant Lab
Medical Laboratory Technology Lab

Faculty Office

Note: Pictures shown are not an exhaustive list of naming opportunities, but a sample of what is available.
To learn more about our naming opportunities, set up a private tour, or reserve your space today, contact Elena Couto at 847.635.1813 or ecouto@oakton.edu.