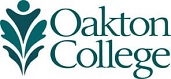 Oakton Library Book Club
The library is proud to host the Oakton Library Book Club. The book club is open to all. Please come join us!
Our next Oakton Library Book Club meeting:
Date: Thursday, November 30th
Time: 4 - 5 p.m.
Location: Lower Level of Oakton's DP Library
We will be discussing:
The Color of Water: A Black Man's Tribute To His White Mother
by James McBride
Where to get the book:
Oakton Library owns copies at both campuses.
There are over 40 copies available to borrow through ILL in Ishare.
Otherwise, this book is available at most public libraries.
Previous Books Discussed
September 26, 2017: Station Eleven by Emily St. John Mandel
April 26, 2017: The Curious Incident of the Dog in the Night-Time by Mark Haddon
March 29th, 2017: The Monk Who Sold His Ferrari: A Fable about Fulfilling Your Dreams and Reaching Your Destiny by Robin Sharma
February 22, 2017: Tuesdays with Morrie: An Old Man, A Young Man, and Life's Greatest Lesson by Mitch Albom
January 25, 2017: The Name of the Wind by Patrick Rothfuss
December 7, 2016: Ender's Game by Orson Scott Card
October 26, 2016: Ready Player One by Ernest Cline
Questions?
To learn more or to be included in the Book Club email list, please contact Gretchen Schneider.