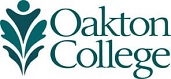 Renewing Books Help Guide
Use the "Your Account" feature in the library catalog to renew books, check the status of ordered items,
see a list of items you have checked out, see details on any fines you owe, and more!
Access our printable handout for sample screen images that correspond with the explanation.
Login
Start at the Login screen in the library catalog.
Enter your library Username and Password, and then click "Login."
First time only:
If you have not yet set up a library account in the catalog, you will need to click "Create New Account," found under the login button. Fill out the form and click "Submit."
Renew Items
Click "Checked Out Items" located in the list of options on the right side of the screen. This will generate a list of all the items you currently have checked out.
Click the box(es) to the right of each item you want to renew.
When all the books you wish to renew are selected, click "Renew Selected Items" button at the bottom of the page.