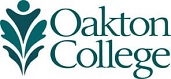 Ordering Books from I-Share Help Guide
If Oakton doesn't have the book that you want, you can quickly check for it at over 80 other college and university libraries throughout Illinois. When you find what you need, have it sent to Oakton to pick up. Available books should arrive in 3-5 days.
Access our printable handout for sample screen images that correspond with the explanation.
You Must Have a Current Library Card To Order Books
Login
Start at the Login screen in the library catalog.
Enter your library Username and Password, and then click "Login."
First time only:
If you have not yet set up a library account in the catalog, you will need to click "Create New Account," found under the login button. Fill out the form and click "Submit."
Search the I-Share catalog
Enter information about the item you're looking for in the search box.
From the dropdown menu to the right of the search box, choose to narrow your search by title, author, subject, ISBN / ISSN (the default search is a keyword search, which looks for your search terms in all fields of a catalog record).
Click the "Find" button to the far right of the search box.
View the Record
View the record for the item you want by clicking on the title in the search results list. The record shows how many libraries hold the item you want and whether or not it is available; however, you may have to click "Display location and availability information" for holdings that appear further down the list.   
Request the Book
Once you have found an item with the status of "available," click the "Request this item" link that appears below the status. 
Select the Pick-Up Location
The next screen allows you to select a pick-up location for your item.
Pick the desired campus (DP or RHC) from the "Choose pick-up location" drop-down menu. DP stands for the Des Plaines Campus, and RHC stands for the Ray Hartstein Campus in Skokie.
Click "request."
Logout
To protect your account, always log-out using the link found on the upper right side of every page, and remember to close your browser when you are finished. 
Need additional help?
Ask a Reference Librarian!
Des Plaines Campus Library, 2nd floor, 847.635.1644
Ray Hartstein Campus Library, Room A200, 847.635.1474