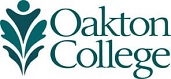 Ordering Books from I-Share Help Guide
If Oakton does not have the book that you want, you can quickly check over 80 other college and university libraries throughout Illinois. When you find what you need, have it sent to Oakton to pick up by following the easy steps below.
Access our printable handout for sample screen images that correspond with the explanation. 
You Must Have a Current Library Card To Borrow Books
Click on "Library"

Click on "Search Our Catalog" on the library's main page.

Click on "ALL I-SHARE LIBRARIES SEARCH," at the top of the page.
Sign In
You must be logged in before you can access the requesting options. Therefore, it is a good idea to login each time you search I-Share.
Click the "Sign In" button in the upper right-hand corner of the page. Select "My Oakton Login" from the screen that pops up. Then enter your MyOakton username and password.
Search the I-Share catalog
Type your keywords into the search box. As you type, a pop-up menu will appear, which will give you options to search through Library Catalog, Articles, EBSCO Articles, Course Reserves, All I-Share Libraries, and Everything.

Because you're searching for a book Oakton does not have, either select "All I-Share Libraries" from the pop-up menu, or select it from the drop-down menu beside the search bar.

Click the magnifying glass or press enter to start your search.

A list will display of items matching your search. This results list shows you the title, author, publication date, and item availability. Click on the item you want to check out to view the item record.

To find the most recently published books, change the Sort By option to "Date-newest."

You can also narrow your search by selecting options on the left hand side of the screen under Tweak your results. The search can be limited by:
Availability
Subject
Local Subject
Author/Creator
Location
Library
Institution
Creation Date
Language
Resource Type
Genre
View the Record
The How to Get It section will show a list of libraries that own the book, and whether or not the book is available. Make sure the book is available, and click on the "I-Share" tab to request it.

A form will appear, which you need to fill out with the appropriate information.
Select the Pick-Up Location
Select the Preferred Pickup Institution: Oakton Community College (OAK) – Skokie, IL and Des Plaines, IL
Pick the desired campus "Oakton, Des Plaines", or "Oakton, Skokie" from the "Preferred Local Pickup Location" drop-down menu.
Click "SEND REQUEST."
Logout
Once you are finished, always click your name, and then click "Sign out" from the upper right hand corner and close your browser when you are finished.
Need additional help?
Ask a Reference Librarian!
Online Help: Ask a Librarian
Email the Library:  renewlib@oakton.edu
Reference Desk Phone Number:  847-635-1644