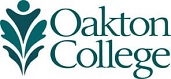 Help during Closure
During the current closure of Oakton Community College, the following help resources are available:
Online Help from a Librarian
Interlibrary Loan
If you cannot find the item you are looking for in one of our catalogs or databases, you can request it from other libraries. Simply fill out one of the forms below, and we will try to get the e-book or article you are requesting and send it to your Oakton e-mail.
Tip: Chapter requests for books are easier to get than entire books.
Digital Library Card
To apply for a digital library card, please fill out and submit our Library Card Request Form. Students must be registered for classes in a current or future semester to apply. We will send you a digital copy of your library card within 4 business days to your Oakton email address. Please show your digital card at the library to get a printed version of the card once we re-open.
Library Catalog Login
If you cannot login to our library catalog to see your account, please contact renewlib@oakton.edu.
Library Holds on Student Accounts
If you have a hold on your account because of an overdue item that you need lifted to register, please contact us at renewlib@oakton.edu.
Item Returns
Returning Students:
Items due between January 1, 2020 and September 30, 2020 are now due date October 1, 2020.
Students Not Returning after Oakton Reopens:
Illinois State Library has agreed to receive and hold returns of library materials from patrons who have no access to return the materials to Oakton either because the library is closed or the patron is no longer in the area. Shipments would be at the patron's expense and can be shipped at the most economical rate. This option would permit patrons whose relationship with Oakton is ending for the foreseeable future (e.g., students who are graduating and returning home) to be free of worrying about returns or any future responsibility for the items.
This option is not intended for patrons who expect to return to Oakton after the COVID-19 situation has eased. When the college reopens and deliveries have resumed, the Illinois State Library will return these items to Oakton with a note on when the items were returned.
Label your items inside the package with a note that says:
Item(s) are to be held at the ISL until ILDS resumes.
The address to which materials can be sent:
Illinois State Library
300 South Second St.
Springfield, IL 62701
Questions?
Email: renewlib@oakton.edu