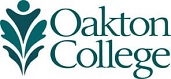 Curbside Pickup
Coming Soon!
During the current closure of Oakton Community College, the library will soon be offering curbside pickup of physical materials from the library. Starting August 3rd, patrons can request books from our catalog to be picked up from our library. Patrons can request our materials as well as materials from other I-Share libraries that are currently offering interlibrary loan services.
Please be advised that requesting will begin August 3rd, but pickup services will begin later in the month. We will hold items until curbside pickup has begun.
How It Works
Patrons can go to our new library catalog and login with your MyOakton login. When you find an item you want to borrow, click the link in the Get It section to request the item. If the catalog does not allow you to order the materials, the material is not something currently being loaned. Once the item is ready for pickup (after the proper quarantine time), the patron will receive an email letting them know how to schedule a pickup time.
During your scheduled time for curbside pickup, you will be directed on where to meet us to pick up your materials on the campus of your choosing. If driving, we will place your items in the trunk. If walking up, we will place your items on a table so that you can pick them up at a safe social distance.
Interlibrary Loan
If you cannot find the item you are looking for in our catalog or one of our databases, you can request it from other libraries. Simply fill out one of the forms below, and we will try to get the book or article you are requesting.
Items Not Loaned at This Time
Due to quarantine restrictions, we will not be loaning the following items:
Kits
Textbook Reserves
Chargers
Book Returns
Items due between January 1, 2020 and September 30, 2020 are now due date October 1, 2020. If you wish to schedule a time to return your books, contact us at renewlib@oakton.edu, and we will send you information on how to schedule a drop off (once curbside pickup services start).
Hours of Service
Starting August ?
By Appointment Only on Both Campuses
Monday: 11 a.m. - 1 p.m.
Tuesday: 5 - 7 p.m.
Wednesday: 7:45 - 9:45 a.m.
Thursday: 6:30 - 8:30 p.m.
Friday: 2 - 4 p.m.
Saturday: 12 - 2 p.m.
Questions?
Email: renewlib@oakton.edu