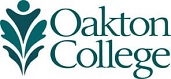 Find History, Economics, & Political Science Facts & Encyclopedias
Off campus access: Use your myOakton username and password to login.
Questions? Call 847.635.1644.
This encyclopedia set analyzes periods of contemporary American social history (1900-1999).
Black Thought and Culture contains 1,297 sources with 1,098 authors, covering the non-fiction published works of leading African Americans. Includes interviews, journal articles, speeches, essays, pamphlets, letters and other primary source materials.
Offers original narrative accounts of every major piece of legislation that lawmakers considered during a congressional session for each year over the past 60 with tables, graphs, and charts that help explain the issues.
Each annual volume includes approximately 100 documents covering the most significant events of the years 1972 - 2008. These documents range from presidential speeches, international agreements, and Supreme Court decisions to U.S. governmental reports, scientific findings, and cultural discussions.
Offers a wide range of concepts and frameworks, both Western and non-Western, highlighting the intersections of politics with philosophy, cultural studies, sociology, religion, psychology, history, and economics.
Trace themes over time or delve deeply into American political institutions, culture, and behavior during seven time periods that correspond to key eras in United States history.
Provides country profiles that include key facts, government and political history, current issues, political parties and organizations, legislatures and cabinets, and communications as well as profiles of more than 38 non-UN intergovernmental organizations, such as OPEC, NATO, the WTO, regional banks, and the agencies and specialized bodies of the United Nations.
Provides information on members of the U.S. Congress and their districts, containing in-depth profiles of every member as well as data on their constituencies, apportionment, and redistricting.
Provides valuable in-depth coverage and analysis of every decision from the Supreme Court since the 1989-1990 term.
Contains dictionaries, bilingual dictionaries, thesauri, encyclopedias, quotations and atlases, plus a wide range of subject-specific titles.
Spans more than 500 years of political, military, social, and cultural history, highlighting the important people and events of the American experience. 
Explores the pre-modern world with in-depth focus on Egypt, Mesopotamia, Greece, Rome, Africa, Europe, the Americas, and Asia.
Covers the people, places, and events in the broad expanse of history-from mid-15th century to the present.
Provides current world news and information about Vital Statistics, Facts, Population, and Sports.
Primary documents, web sites, and maps. Material is compiled by Oxford University Press from their many reference works, such as Africana, Encyclopedia of African American History, various Oxford Companions, and the forthcoming African American National Biography.
Provides data in the Historical Statistics of the United States relates to the social, behavioral, humanistic, and natural sciences including history, economics, government, finance, sociology, demography, education, law, natural resources, climate, religion, international migration, and trade. Includes over 37,000 data series and statistics from more than 1,000 sources.
Provides a searchable online collection of books, images, documents, scholarly essays, commentaries, and bibliographies that document 400 years of women's activism in American public life.