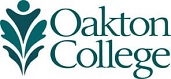 Find Languages Facts & Encyclopedias
Off campus access: Use your myOakton username and password to login.
Questions? Ask a Librarian
Transparent Language Online combines courses, supplemental vocabulary, extensive grammar resources, and mobile apps, for over 110 languages, including English for speakers of over 30 languages.
The first time that you access Transparent Language Online, you will need to click on the "Sign Up" tab to create your unique account. First time Oakton College users "Sign up" with your email address, create a password, and fill in the rest of the required sections. By signing up for an account you can track your learning progress.
Follow these steps to get to the "Sign Up" form to set up your Transparent Language Online account:
1. Logout of myOakton completely, including D2L and webmail.
2. Clear your browser history.
3. Click on the Oakton Library link for Transparent Language Online.
4. Use your myOakton username and password to login.
5. On Oakton's Transparent Languages Online landing page, click on "Sign Up."
6. Fill in the "Sign Up" form to create your unique account.
You only need to use "Sign Up" once to create your Transparent Languages Online account. After that, use the "Log In" tab to access your account using your Transparent Language Online username and password.
Click here for the Transparent Language Online mobile apps
The Collins English Dictionary is a snapshot of real English as it is spoken today around the world.
A comprehensive dictionary of the English Language that stresses the historical origins of words.
Contains dictionaries, bilingual dictionaries, thesauri, encyclopedias, quotations and atlases, plus a wide range of subject-specific titles.
Basic introduction to over 75,000 different topics, including encyclopedia articles, maps, news, definitions, and statistics. Includes a dictionary/thesaurus, (media (photographs and selected audio/video files), famous quotations, country profiles, selected websites and news articles.
Database contains over 25,000 records with full text and various images in many subject areas.