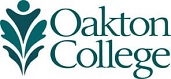 Find Law & Paralegal Facts & Encyclopedias
Off campus access: Use your myOakton username and password to login.
Questions? Call 847.635.1644.
Offers original narrative accounts of every major piece of legislation that lawmakers considered during a congressional session for each year over the past 60 with tables, graphs, and charts that help explain the issues.
Provides access to primary source material such as case law, statutes, and regulations as well as secondary source materials such as law dictionaries and reviews for background or analysis of a legal topic. NOTE: If you get a security message blocking your access, call Oakton Library Reference 847.635.1644
Nexis Uni - Criminal Justice & Paralegal Help Guide
Contains dictionaries, bilingual dictionaries, thesauri, encyclopedias, quotations and atlases, plus a wide range of subject-specific titles.
Provides data in the Historical Statistics of the United States relates to the social, behavioral, humanistic, and natural sciences including history, economics, government, finance, sociology, demography, education, law, natural resources, climate, religion, international migration, and trade. Includes over 37,000 data series and statistics from more than 1,000 sources.