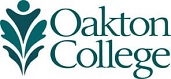 Find Psychology & Education Facts & Encyclopedias
Off campus access: Use your myOakton username and password to login.
Questions? Call 847.635.1644.
Contains dictionaries, bilingual dictionaries, thesauri, encyclopedias, quotations and atlases, plus a wide range of subject-specific titles.
Basic introduction to over 75,000 different topics, including encyclopedia articles, maps, news, definitions, and statistics. Includes a dictionary/thesaurus, (media (photographs and selected audio/video files), famous quotations, country profiles, selected websites and news articles.
Provides current facts and information about: Economy, Business, and Energy, Crime, Military Affairs, Health and Vital Statistics, Personalities, Arts, and Media, Science and Technology, Consumer Information, Nations of the World, World History and Culture, U.S. Facts and History, U.S. Government, U.S. Cities, States, and Population, and Sports, as well as a chronology of events, featured stories, notable facts, and historical anniversaries for 2006 through 2012.
Database contains over 25,000 records with full text and various images in many subject areas.
Register at an Oakton on-campus computer. Then, use that username and password for on-campus and off-campus access to your own individual account. Features tutorials in using MS Office and other popular software. Includes, practice tests with answers and explanations covering ACT, SAT, GED, PCAT, civil service, military, professional licensing, certification practice tests,and more.
Adult Learning Center:
- Build your math skills
- Become a better reader
-  Improve your writing, speaking, and grammar
-  Become a U.S. citizen
Career Center
-  Learn More about a Career
-  Prepare for an Entrance Exam
-  Prepare for an Occupation Exam
-  Join the Military or Become an Officer
-  Job Search and Workplace Skills
-  Prepare for the WorkKeys Assessment and TOEIC
College Center
-  Math Skills Review
-  Reading Skills Review
-  Grammar and Writing Skills Review
-  Science Skills Review
-  Prepare for Graduate School Admissions Exams
-  Prepare for College Placement Exams
-  Prepare for the CLEP Exams
College Preparation Center
-  Prepare for Your ACT Test
-  Prepare for Your SAT
-  Prepare for Your AP Exam
-  Prepare for your PSAT/NMSQT
-  Prepare for Your TOEFL iBT Test
-  College Admissions Essay Writing
Computer Skills Center
-  Get Started with Your Computer
-  Get Started with the Internet
-  Popular Software Tools
-  Learn Computer Graphics and Illustration
-  Understanding Your Operating System
High School Equivalency Center
-  Are You Ready?
-  Build Your Basic Skills
-  Prepare for the GED Test
-  GED en Español
-  Prepare for the HiSET
-  Prepare for the TASC Test
Recursos Para Hispoanohablantes
-  Mejore sus habilidades escritas, orales y gramaticales
-  Sea Mejor Lector
-  Desarrolle sus Habilidades Matemáticas
-  Prepárese para su examen de GED
-  Sea ciudadano estadounidense
Provides full-text access to high quality reference works in many areas of the social sciences: anthropology, criminal justice, education, political science, psychology, public policy, and sociology.