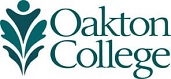 Find Science, Engineering, & Technology Facts & Encyclopedias
Off campus access: Use your myOakton username and password to login.
Questions? Call 847.635.1644.
Updated articles on key concepts and core beliefs of sustainability, the practices and methods to achieve it - and the ways in which different areas of the world adopt them or not.
CRC Handbook of Chemistry and Physics offers four ways to find the information that you need: Table of Contents Search, Text Search (keywords, sentence, or question), Chemical Structure Search, or Chemical Properties Search.
Contains dictionaries, bilingual dictionaries, thesauri, encyclopedias, quotations and atlases, plus a wide range of subject-specific titles.
Presents a broad range of scientific disciplines through extensive definitions, essays, diagrams, biographies, and experiments.
Provides current world news and information about Vital Statistics, Facts, Population, and Sports.
Database contains over 25,000 records with full text and various images in many subject areas.