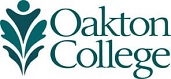 Find World Culture, Religions, & Geography Facts & Encyclopedias
Off campus access: Use your myOakton username and password to login.
Questions? Call 847.635.1644.
Includes the Berg Fashion Library, e-books, reference works, images, and current research in disciplines as diverse as anthropology, art history, history, sociology, geography, folklore, museum studies, theatre, and cultural studies as well as fashion and textiles.
Covers the significant denominations and movements that have originated or flourished in the United States, Canada, and Mexico, from the beginning of European settlement to the present.
Contains dictionaries, bilingual dictionaries, thesauri, encyclopedias, quotations and atlases, plus a wide range of subject-specific titles.
Contains ethnographic collections covering 281 cultures, including indigenous peoples and ethnic groups, as well as immigrant cultures in the U.S. and Canada. Comprehensive summaries cover topics such as economy, history and cultural relations, family and kinship, sociopolitical organization, and religion.
More than 21,000 entries on Jewish life, culture, history, and religion, written by Israeli, American and European subject specialists.
Explores the pre-modern world with in-depth focus on Egypt, Mesopotamia, Greece, Rome, Africa, Europe, the Americas, and Asia.
Provides current world news and information about Vital Statistics, Facts, Population, and Sports.
Provides country geography and physical features, government, people, and society facts at a glance and in-depth coverage through country entries, maps, flags, images, statistics, news articles, a gazetteer, and more.
Explores religion and spirituality in an unbiased manner, from the ceremonies of the first practitioners to the rituals of today.
Includes the Oxford Encyclopedia of the Islamic World, primary source documents, translations of the Qur'an,with links to an online version of A Concordance of the Qur'an by Hanna Kassis. Timelines covering major events in the Islamic world and images and maps are provided.