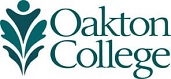 Teaching Resource Center Collections
Use the Teaching Resources Hub to find teaching additional resources - videos, ebooks, books, journals, workshops, seminars, etc. - throughout the college, including the Center for Teaching Innovation, Center for Professional Development, and the Library.
Search the Oakton Library Catalog for books located on the shelves in the Teaching Resource Center. Books in the Teaching Resource Center Book Collection have the prefix TRC before the call number and the location is listed as "DP Campus Library Lower Level Teaching Resource Ctr."
Find research about teaching in your discipline in these online journals. If your discipline isn't listed below, contact the Oakton Library Reference Desk at 847.635.1644 or email Sherrill Weaver weaver@oakton.edu for additional journal access.
Selected Online Journals in Higher Education
AACC Community College Journal
Community College Journal of Research & Practice
International Journal of E-Learning & Distributed Education
International Review of Research in Open and Distance Learning
Open Praxis - International Council for Open and Distance Education (ICDE)
Quarterly Review of Distance Education
Selected Online Journals in College Teaching
AAPT The Physics Teacher Online
Bioscene: Journal of College Biology Teaching
C&RL - College & Research Libraries
College Composition and Communication
Journal for Advancement of Marketing Education
Journal of College Science Teaching
Teaching English in the Two-Year College
Other Teaching Resources & SOLT
Oakton's Center for Professional Development
Journal of the Scholarship of Teaching and Learning (JoSoTL)
Illinois State University - Scholarship of Teaching & Learning
Oakton Library Research Guides
Visit our Library Information for Faculty guide to find resources tailored for your needs and to schedule a library instruction. Link to Oakton Library Research Guides as starting points for your students to begin research in selected topics. To request a customized Research Guide for your course or on a particular topic, contact the Oakton Library Reference Desk at 847.635.1644 or email Martinique Hallerduff mhallerduff@oakton.edu
Online Databases and Resources Available On & Off-campus
To access Oakton Library databases from an off-campus computer, click on the database name and then use your Oakton username and password to login. The Oakton Library has over 67,000 online full-text periodicals.
Questions? Call 847.635.1644
List of Oakton Library Databases
List of Oakton Library Reference Works Online - Facts & Encyclopedias
Services to Online Distance Learning Students
Oakton Library Textbooks on Reserve
See the Library's Help during COVID-19 for the current status of course reserves. While the Library supports the Oakton Bookstore's mission overall, the Library also provides students with the opportunity to consult a copy of some textbooks on Library reserve as a bridge between the start of the semester and the delivery of their textbook if they choose to purchase from another source at a cheaper price. The Library purchases and puts on reserve one copy of the required textbook for any Oakton course offered in 3 or more sections for which one common textbook is used in each section.
The Library makes the textbook collection on reserve available to students to use only in the campus libraries for 2 hours at a time. At each campus reference desk, the Library also provides a list of online textbook sellers.
For questions about Oakton Library Textbooks on Reserve, please contact the Oakton Library reference desk at 847.635.1644.