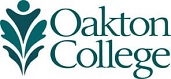 Talk to a Librarian
Meet with a Librarian - Schedule a Virtual Research Consultation
Oakton Librarians are ready to help you find articles and information for your papers, speeches, and presentations. Virtual Research Consultations by AskLibrary online Chat or by phone are available for Oakton students. Simply set up an appointment to meet one-on-one with a librarian.
Appointments can be made by filling out our online form.
Online Help from a Librarian
Ask A Librarian Chat Reference: Chat with a librarian during library hours online.
Ask A Librarian Email Reference: Email our library staff your reference question. We will answer during library hours.
AskLibrary FAQ: Search for answers to common questions asked at our reference desk.
Research Guides: Find a guide on a specific topic written by one of our librarians.
Oakton Library Call-Back Reference: Call 847.635.1644. Leave a call-back message for help by phone.