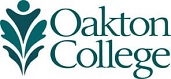 History, Economics, & Political Science Videos
Off campus access: Use your myOakton username and password to login.
Questions? Call 847.635.1644.
Provides a searchable collection of 6,005 online streaming videos - including commercial and governmental newsreels, archival footage, public affairs footage, and important documentaries - for the study of American history.
Provides a searchable streaming video collection of issue-based documentaries from around the world covering key issues and events of recent global history in the fields of Immigration and Border Studies, Middle East Studies, Urban Studies, Political Science, Globalization, and Human Rights.
Contains comparative documentation, analysis, and interpretation of major human rights violations and atrocity crimes worldwide from 1900 to 2010, including Armenia, the Holocaust, Cambodia, Bosnia-Herzegovina, Rwanda, Darfur, and more than thirty additional subjects.
Provides a searchable online collection of critically acclaimed documentaries from independent filmmakers worldwide offering a geographical and chronological survey of human history covering Africa and the Americas, Asia, Europe, the Middle East, and Oceania from the earliest civilizations to the fall of the Berlin Wall.erican public life.