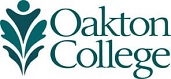 Science, Engineering, & Technology Videos
Off campus access: Use your myOakton username and password to login.
Questions? Call 847.635.1644.
Provides a wide range of videos and text that cover engineering successes and failures. Materials include documentaries, accident reports, experiments, case studies, lectures, interviews and more from credible sources from around the world.
Contains hundreds of hour of film about various areas of environmental studies. Some environmental areas of study include ethics, law, planning, science, economics, an sociology.