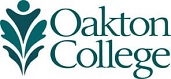 Social Sciences Videos
Off campus access: Use your myOakton username and password to login.
Questions? Call 847.635.1644.
Provides a searchable online streaming video collection featuring award-winning documentaries, newsreels, interviews, and archival footage surveying African American history, politics, art and culture, family structure, social and economic pressures, and gender relationships.
Provides a searchable streaming video collection of issue-based documentaries from around the world covering key issues and events of recent global history in the fields of Immigration and Border Studies, Middle East Studies, Urban Studies, Political Science, Globalization, and Human Rights.
Contains comparative documentation, analysis, and interpretation of major human rights violations and atrocity crimes worldwide from 1900 to 2010, including Armenia, the Holocaust, Cambodia, Bosnia-Herzegovina, Rwanda, Darfur, and more than thirty additional subjects.
Provides a searchable online collection of recent documentary, performance, animation, and biographical videos about the lesbian, gay, bisexual, and transgender political, cultural, and social movements.