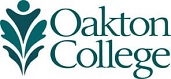 Oakton Remote Operations During COVID-19 Closure Updates
Oakton Community College will remain closed to the public, including students, until further notice. Credit classes have transitioned to a remote delivery format to the fullest extent possible and no face-to-face instruction will take place during the spring and summer semesters. The College is also providing services remotely. (Updated 4/24/2020)
The College is aware that Governor Pritzker has extended Illinois' stay at home order through May 30. We remain in contact with government and health officials, and will share further information regarding plans to re-open our campuses as we learn more. The health and safety of students, employees and campus visitors is a high priority, and Oakton Community College is committed to keeping the community informed regarding coronavirus prevention and preparedness.
The College is aware that members of the Oakton community have tested positive for COVID-19. As testing becomes more widely available, it is likely that there will be more confirmed cases. Because the College has been closed to the public for an extended period of time, positive tests do not indicate an increased risk to the college community. Please respect the privacy of these individuals and allow them to rest and recover. Now more than ever, we need to treat one another with care, understanding, and respect. (Updated 3/31/2020)
Refer to information on credit classes, Alliance for Lifelong Learning (continuing education) classes, and information for students and employees below. Updates will be provided as they become available.
The Illinois Department of Public Health (IDPH) recommends taking the following precautions to protect against infection.
Wash your hands often with soap and water for at least 20 seconds. If soap and water are not available, use an alcohol-based hand sanitizer with at least 60% alcohol.
Avoid touching your eyes, nose, and mouth with unwashed hands.
Avoid close contact with people who are sick.
Stay home when you are sick.
Cover your cough or sneeze with a tissue, then throw the tissue in the trash.
Clean and disinfect frequently touched objects and surfaces.
If you or someone you know believes they have been exposed to COVID-19, contact the Illinois Department of Public Health directly by calling 800.889.3931, 24 hours a day, seven days a week, or email dph.sick@illinois.gov.
Additional information regarding travel can be found on the CDC's COVID-19 information for travel page.
Oakton is closed to the public, including students, until further notice.
Except for specified staff, Oakton employees will work remotely.
The Early Childhood Center on Oakton's Skokie campus will remain closed in accordance with local government mandates until further notice.
The deadline for students to select the pass/fail grading option for the spring 2020 semester was May 13, 2020. No further changes are allowed.
Course Withdrawal: Students wishing to withdraw from a spring 2020 class must submit an administrative withdrawal request. This form can be submitted to the Enrollment Center at enrollmentcenter@oakton.edu. Requests are reviewed on a case-by-case basis and approvals are not guaranteed. Students will receive a decision in writing within three weeks after the date of submission.
Students who receive financial aid are strongly encouraged to contact their financial aid adviser to learn how this decision may impact their spring 2020 financial aid prior to dropping their class(es). Refunds will be processed by the Cashier's office after the Financial Aid Office has made any needed financial aid adjustments to the student's account.
Students should allow 2-3 weeks for the refunds to be processed. For questions about refunds, please contact the Cashier's Office.
Students should check their email and D2L course shells regularly for updates from their instructors.
Summer 2020
Registration is open. All summer courses listed for registration will be taught online. Students can register for summer courses via the myOakton student portal. Many registration holds have been lifted to allow students to register online.
Some classes that are typically offered, will not be offered this summer because they require an on-campus lab component and/or are not formatted to be taught online. Classes are being added to the summer schedule as they are developed.
The following STEM classes will NOT be offered this summer:
Biology not offered
BIO 122 General College Biology II
BIO 231 Human Anatomy and Physiology I
BIO 232 Human Anatomy and Physiology II
BIO 251 Microbiology
Chemistry not offered
CHM 207 Elementary Organic Chemistry
CHM 221 Organic Chemistry I
CHM 222 Organic Chemistry II
CHM 223 Organic Chemistry I
CHM 224 Organic Chemistry II
Engineering not offered
ENG 250 Introduction to Digital Systems
Mathematics not offered
MAT 128 Foundations of Mathematics for Elementary Teacher I
Physics not offered
PHY 101 Applied Physics
PHY 132 College Physics II
PHY 221 General Physics I
PHY 222 General Physics II
PHY 223 Modern Physics
Please contact the academic departments with any questions regarding course offerings for summer.
Fall 2020
Registration is open.
PLEASE NOTE
Due to the likelihood that social distancing will be required for an extended period of time, Oakton is planning to shift a large number of our traditional courses into an online format during the fall 2020 semester. To improve the teaching and learning experience, students will connect with instructors and peers virtually during regularly scheduled class times for most courses. This differs from the spring and summer semesters, during which students were able to access instruction at the time of their choosing. We plan to hold lab-based components of courses on our campuses — while practicing social distancing and limiting the number of people in classrooms. More information will be shared as it becomes available. If the situation regarding COVID-19 improves, we will explore options to increase the number of courses available on our campuses.
To browse classes and register for spring and summer courses, selecy "Registration" in the 'Student Profile' section of the myOakton student portal.
Mobile WiFi Hotspots and Chromebooks are available for loan to students in credit classes. Learn more at IT Resources for Students.
Students who are on a monthly payment plan with installments scheduled on April 5, 2020 and May 5, 2020 have the option of delaying remaining payments to May 5, 2020 and June 5, 2020. (If you select this option, the April 5 payment will be due May 5; and the May 5 payment will be due June 5.)
Students who are on a Financial Aid EZ pay plan with installments scheduled for April 10, 2020 and May 10, 2020 have the option of delaying remaining payments to May 10, 2020 and June 10, 2020. (If you select this option, the April 10 payment will be due May 10; and the May 10 payment will be due June 10.)
Follow the instructions below to adjust your payment plan:

Log into myOakton
Under Quick Links Select Bill & Payment:

Click Payment Plan tab
Click Enroll Now
Select Term (Spring 2020)
Select "Spring 2020 EZ Pay-2 Installments *NEW*
For Financial Aid Students: Select "Financial Aid EZ Pay Plan-Spring 2020 *NEW*"

Students with extenuating financial circumstances may also contact the Cashier's office at cashier@oakton.edu for additional payment options and consideration.
All in-person adult education courses, which includes English as a Second Language (ESL), VITA, evening high school, literacy programs, and GED/HSE, are being moved to a remote learning format for at least the rest of the term in accordance with state mandates. Please contact your instructor/volunteer for instructions regarding your specific course.
Continuing Education for Health Professionals (CEHP) (including all off-campus and on-campus courses) will also be canceled or postponed indefinitely. Students and instructors will be contacted regarding the status of their specific course.
Emeritus program and Community Education classes are canceled through the remainder of the spring semester.
Alliance for Lifelong Learning Refunds: Please note that some courses may be subject to a refund and the Alliance is working to review the courses that will be impacted. Given the large number of students and courses under review, refunds will be processed in the upcoming weeks.
Students should be directed to email continuingeducation@oakton.edu with questions regarding Alliance for Lifelong Learning courses.
All in-person college-sponsored events, including off-campus events, are canceled until further notice.
Campus rentals and outside bookings are canceled until further notice at no cost to the client.
Performing Arts Center patrons who have purchased tickets to events scheduled during this time will be contacted regarding refunds.
The College has canceled the public graduation ceremony scheduled for Monday, May 18. Recognizing the importance of this occasion, a virtual commencement ceremony will be available for graduates and their families to view in late June. Eligible 2019/2020 graduates will also be invited to participate in a future in-person commencement ceremony.
Refer to the Student Engagement and Remote Services Information, which provides guidance on accessing a number of services remotely, including: advising, tutoring, enrollment, financial aid, personal counseling and more.
Students can access Resources for "Learning During Times of Disruption" to help them adjust to courses taught in flexible learning format.
Oakton CARES COVID-19 Emergency Relief Fund Applications
All students who have been educationally disrupted and financially impacted by the COVID-19 pandemic are eligible to apply to receive financial assistance.
Students may apply for an Oakton CARES grant at https://oakton.academicworks.com. Under the 'Opportunities' tab in the blue bar, select 'Grant' to access the CARES grant application.
Please refer to these frequently asked questions to help guide you through the application process.
To help as many students as possible in an equitable manner, the application allows students to be considered to receive assistance through a combination of sources, including federal CARES Act stimulus funds, Oakton Educational Foundation Student Success Fund resources as well as institutional funds.
Please note that the college must adhere to federal eligibility guidelines for allocation of CARES Act funds, which will be considered when evaluating applications. Not all students who apply are guaranteed to receive funding, and allocation amounts will be determined based on demonstrated financial need.
For more information, email care@oakton.edu.
Comcast is offering a program that offers low cost internet services. For more information, visit https://www.internetessentials.com/covid19.
Student workers should contact their supervisors to determine their work schedule.
All employees were emailed a list of tools to help them work remotely. This information is also available on the myOakton employee portal.
Oakton employees may access the Employee Assistance Program (EAP), which provides professional and confidential services to help employees and family members address a variety of personal, family, life and work-related issues. Employees can access more information regarding the EAP on the Human Resources channel of the myOakton employee portal.
During this time of reduced personnel on our campuses, the College will transition to weekly cleanings of public areas including restrooms and offices in use. The weekly cleanings will occur on Mondays from 3-11 p.m.
Employees should discard items in their office refrigerators as appropriate (Custodians do not touch personal items in refrigerators).
Employees asked to report to campus should discard trash in hallway receptacles.
A deep cleaning will be conducted to the campus prior to re-opening to the public, or if warranted by further presumptive positive COVID-19 cases.
Hand sanitizer dispensing stations are located in high-traffic areas across campus, including near entrances to buildings. However, health officials advise that frequent hand-washing is preferred over the use of hand sanitizer to prevent the spread of infection.
All College-sponsored travel (local, in-state, out-of-state, and international) for staff and students is suspended until further notice. Questions pertaining to essential travel should be addressed with your vice president.
Personal travel is strongly discouraged. Information regarding travel can be found on the CDC's COVID-19 information for travel
Given the rapidly changing nature of the virus, if you choose to travel, you may be asked to undergo a 14-day self-quarantine off campus upon return.
Individuals are advised to contact the Illinois Department of Public Health to address further concerns about the coronavirus. Call 800.889.3931, 24 hours a day, seven days a week, or email dph.sick@illinois.gov with questions.
If you have questions that have not been addressed, please email coronavirus@oakton.edu.
This page will be updated with more information regarding coronavirus prevention and preparedness as appropriate.