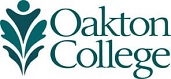 Return to Campus - FAQs
Overview
Your health and safety is our top priority. We will continue to work closely with health officials and will implement further Covid-related restrictions as necessary.
Our Return to Campus guidelines and FAQs will provide Oakton students, employees and community members the latest information to help you accomplish your goals while keeping you safe.
Check back often; information is subject to change.
Here are the highlights of what you need to know:
On Thursday, Aug. 26, 2021, Illinois Governor J.B. Pritzker announced new COVID-19 mitigations, which include a statewide indoor mask mandate and vaccination requirements for select groups, including higher education students and employees.


Free, on-campus COVID-19 testing is available to employees and students at no cost to them. Oakton is partnering with Shield Illinois to administer the tests.



Testing hours and locations (subject to change:)

Des Plaines campus
Monday 
8:30 a.m. to 1:30 p.m.
Thursday
8:30 a.m. to 1:30 p.m. and 2:30-5:30 p.m (Thursday afternoon hours begin Nov. 29)
Studio One Theater
Use Door 13 (near gymnasium) via Lot A


Skokie campus
Wednesday and Friday
8:30 a.m. to 1:30 p.m.
Tuesday
2:30 p.m. to 5:30 p.m. (Tuesday afternoon hours begin Nov. 29)
Room A 145-152
*Scheduling Instructions
  

Masks are required for everyone indoors on Oakton's campuses. This includes classrooms, labs, meeting rooms, hallways and shared workspaces. 

Masks are optional for everyone outdoors and in individual workspaces where six feet of physical distance can be maintained.

Limited in-person student services are now available by appointment. (See the: Accessing Student Services section)
Technology (Chromebooks/wifi hotspots) are available for loan. Requests to borrow equipment can be submitted online or by contacting the IT helpdesk at 847.635.1965 or helpdesk@oakton.edu;
Individuals should continue to physically distance on campus as much as possible. 
Please follow room capacity limits.
See the "Information for Employees" section for info on accommodations, leave and travel policies, and reporting COVID-19 cases.
For questions about the Return to Campus guidelines, email coronavirus@oakton.edu