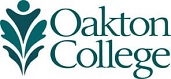 Return to Campus - FAQs
Face masks are required

f

or all students, employees and visitors

in classrooms and labs

on Oakton's campuses, regardless of vaccination status. Masks are also required in the

Early Childhood Center

and the

Wellness Center. 
 
Masks will be recommended but optional

for everyone

in other indoor spaces, including:

Departmental offices and administrative spaces (including the Enrollment Center, Financial Aid Office, etc.) 

Cafeteria

Student Center

Fitness Center

Library

Gymnasium

Common study areas

Hallways and restrooms


Faculty and staff may request individuals to wear a mask in certain settings or offer alternate accommodations for meetings and consultations.
Masks will continue to be optional in outdoor spaces.
The statewide COVID-19 vaccination/testing mandate remains in effect until further notice. All employees who report to campus and students enrolled in in-person classes who have not provided proof of their COVID-19 vaccination status must continue to test weekly. See below for on-campus testing instructions and availability. Please continue to self-monitor for COVID-19 symptoms, follow reporting and quarantine guidelines, and adhere to other mitigation protocols outlined on our Return to Campus pages. 
Overview
Your health and safety is our top priority. We will continue to work closely with health officials and will implement further Covid-related restrictions as necessary.
Our Return to Campus guidelines and FAQs will provide Oakton students, employees and community members the latest information to help you accomplish your goals while keeping you safe.
Check back often; information is subject to change.
Here are the highlights of what you need to know:
All students and employees who come to campus must comply with Illinois' statewide mandates which require proof of COVID-19 vaccination or weekly COVID-19 testing. 


Free, on-campus COVID-19 testing is available to employees and students at no cost to them. Oakton is partnering with Shield Illinois to administer the tests.



*Summer 2022 testing hours and locations (subject to change):
*No testing on Fridays


Des Plaines campus (Room 1604)
Monday and Thursday
8:30 a.m. - 1:25 p.m.

Tuesday and Wednesday
12:30-5:25 p.m.


Skokie campus (Room A 145-152)
Monday and Thursday
12:30 - 5:25 p.m.

Tuesday and Wednesday
8:30- 1:25 p.m.

*Scheduling Instructions 


Students and employees who are unable to utilize the Oakton SHIELD on-campus testing program, but are completing weekly COVID-19 testing elsewhere can alternatively upload proof of their test via a secure portal.
(Student test result portal)
(Employee test result portal)

Please note: Per the guidance of local and state mandates, at home, self-administered COVID tests cannot be accepted by the College for COVID testing compliance. The State of Illinois strongly recommends COVID testing take place on campus, utilizing the free SHIELD testing services provided by the college. Off-campus tests must be processed through verified third parties – such as pharmacies, other SHIELD sites or approved testing labs. Acceptable off-campus testing needs to include both identity verification and accompanying documentation – whether electronic or in hard copy form.

At home, self-administered COVID tests are a key tool for personal and public health management during this pandemic. Please utilize these tests as directed by national and regional health departments.



Students may refer to this chart for more information and to ensure they are correctly following the testing and vaccine mandates. Students seeking in-person services or attending campus events may be asked to confirm and display their Oakton compliance status listed in their "myOakton" portal.


Limited in-person student services are now available by appointment. (See the: Accessing Student Services section)


Technology (Chromebooks/wifi hotspots) are available for loan. Requests to borrow equipment can be submitted online or by contacting the IT helpdesk at 847.635.1965 or helpdesk@oakton.edu;


Individuals should continue to physically distance on campus as much as possible. 


Please follow room capacity limits.


See the "Information for Employees" section for info on accommodations, leave and travel policies, and reporting COVID-19 cases.
For questions about the Return to Campus guidelines, email coronavirus@oakton.edu