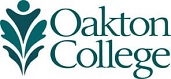 Return to Campus - FAQs
Daily electronic screening form required to enter campus for students, employees and visitors.
The Student/employee screening form linked above is also available in the myOakton portal (https://my.oakton.edu)
Visitors and non-registered students will receive a form by email after scheduling an on-campus appointment.
Overview
We are excited to soon welcome students and employees back to campus!
Your health and safety is our top priority. We will continue to work closely with health officials and will implement further Covid-related restrictions if necessary.
Our Return to Campus guidelines and FAQs will provide Oakton students, employees and community members the latest information to help you accomplish your goals while keeping you safe.
Check back often; information is subject to change.
Here are the highlights of what you need to know:
Most summer 2021 courses will take place online. Some lab and studio classes have a face-to-face component.
We will increase the number of face-to-face courses offered in fall 2021. Plenty of online options remain available.
Limited in-person student services will begin June 7 by appointment. (See the: Accessing Student Services section)
Technology (Chromebooks/wifi hotspots) are available for loan. Requests to borrow equipment can be submitted online or by contacting the IT helpdesk at 847.635.1965 or helpdesk@oakton.edu;
A daily self-screening form must be completed before coming to campus.
Masks and physical distancing are required until further notice. This is subject to change as the College evaluates CDC guidance.
Please follow room capacity limits.
Free, on-campus rapid COVID-19 testing will be available for students and Oakton employees.
Most employees are expected to return to an on-campus work schedule no later than the week of Aug. 9, except for individuals with approved accommodations. Work schedules may be modified (staggered schedules or remote/hybrid schedules) to comply with capacity limits and physical distancing guidelines. Some employees may be asked to return to campus soon, based on departmental needs.
See the "Information for Employees" section for info on accommodations, leave and travel policies, and reporting COVID-19 cases.
For questions about the Return to Campus guidelines, email coronavirus@oakton.edu