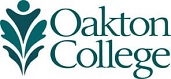 Return to Campus
Oakton is implementing a phased-in return-to-campus approach that prioritizes the health and safety of our students and employees. The procedures align with state and local regulations and are subject to change.
Overview
Update: Nov. 19, 2020
Effective Friday, Nov. 20, all in-person student services are suspended until further notice due to the rising number of COVID-19 cases and increased positivity rate. Remote services remain available. See the Student Information, Resources and Services section for scheduling instructions.
All fall 2020 in-person classes WILL continue as scheduled until further notice.
Campus access is limited to students with scheduled classes and employees approved to be on campus.
Students should report to campus only during their scheduled class times. Students should not remain on campus after their scheduled class. Gathering in groups to study and using on-campus computers is not allowed until further notice. Students who need access to technology to complete their coursework should contact the IT Help Desk at 847.635.1965.
Employees, students and visitors must complete a daily electronic screening form before entering campus. Registered students and employees should use this form, located in the myOakton portal. Visitors and non-registered students will receive a form by email after scheduling an on-campus appointment.
DO NOT COME TO CAMPUS IF YOU ARE EXPERIENCING ANY COVID-19 SYMPTOMS (Full symptom list at CDC.gov), OR IF YOU HAVE HAD CLOSE CONTACT WITH A PERSON DIAGNOSED WITH COVID-19 WITHIN THE PAST 14 DAYS.
Students and employees are encouraged to wear their Oakton ID. Employees may also wear their Oakton employee name badge.
Most fall 2020 and spring 2021 credit courses will take place online. A limited number of lab and studio classes will take place on campus, including career technical education and health career courses, with increased safety precautions. Some classes have both classroom and online components.
All fall 2020 and spring 2021 noncredit Continuing Education, Training, and Workforce Development classes (adult education, Emeritus, English as a Second Language, GED, Continuing Education for Health Professionals) will be online.
Face masks, frequent hand washing and physical distancing are required on campus. Observe all posted capacity limits in rooms, elevators, and any other spaces.
College facilities personnel are implementing increased daily campus cleaning. 
The College is considering plans to safely allow Early Childhood Center (daycare) services during the spring 2021 semester. More information will be shared as it becomes available.
Campus rentals, performing arts events and Koehnline Museum exhibits are suspended until further notice. Some exhibits and performances are taking place virtually. No student activities, clubs or athletic events will take place on campus until further notice. 
Employees in need of COVID-19 accommodations (sick leave, childcare, vulnerable populations) should work with their supervisors in consultation with Human Resources.