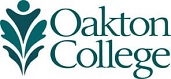 Athletic Alumni
Oakton Athletics is committed to investing in our athletic alumni as you have invested time and energy in building a tradition of excellence both academically and athletically. Oakton student athletes all share a common bond and we want you to stay connected to your former teammates, the athletics department, and your alma mater.
To receive regular updates about Oakton teams and invitations to future athletics alumni events, join our mailing list.
To learn more about the work of the Office of Alumni Relations and the Oakton Alumni Association, visit us at www.oakton.edu/alumni.