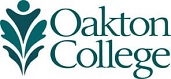 Our men's basketball team is coached by Mick Reuter, who also served as the team's assistant coach for seven years, including the 2006-2007 season when Oakton registered a College record 29 wins and national tournament appearance.
Announcements
This past season sophomore basketball forward Darius Jones averaged 14.6 points and 9.5 rebounds per game.
Sophomore guard Jordan Irving was named First Team All-Skyway; sophomore forward Darius Jones was an honorable mention.
Sophomore guard Jordan Irving helped the Owls to a 3-0 record last week, averaging 30.7 points, 5.7 rebounds, 5 assists and 2.3 steals per game during that span. He shot 58.9 percent from the field, including 65 percent from beyond the three-point arc.
Sophomore forward Darius Jones leads the Owls in rebounds (8.0 per game), assists (2.9 per contest), blocks (2.5 per game) and games started (25). He also is averaging 13.8 points per contest.
Coaches
Mick Reuter
Head Coach

Louis Walker
Assistant Coach