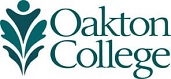 Our men's basketball team is coached by Mick Reuter, who also served as the team's assistant coach for seven years, including the 2006-2007 season when Oakton registered a College record 29 wins and national tournament appearance.
Announcements
The Owls finished the regular season with a 10-20 record and with Jordan Irving, Darius Jones and Jaelin Ferrell all slated to return next season.
Flexibility is the theme for this year's edition of the Oakton Owls as they open the season at 7 p.m. Tuesday, Nov. 1, at home.
Coaches
Mick Reuter
Head Coach

Louis Walker
Assistant Coach

Stanley Boateng
Assistant Coach