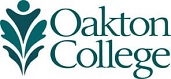 Intramural Program
Getting Involved
The Intramural program offers competition in sports for everyone,  provided in the form of leagues, tournaments or special events. Team and individual sport experiences are provided. The format established for competition is based upon student interest and space availability.
Any student enrolled at Oakton or any employee of the College may enter intramural activities by contacting the Athletics Office, Room 1341 or at 847.635.1729.
Be a member of a team or form one. If you do not belong to a team, we will do our best to place you on one, provided there are openings. Roster forms are available in the Athletics Office, Room 1341.

Entrance Procedures
Teams must pick up a roster for each intramural activity in Room 1341. All rosters must be turned in by the roster deadline date.
Individuals must sign up for each intramural activity. 
You must attend the mandatory participants meeting, if not you or your team will be disqualified. Event rules will be discussed and rosters will be collected.
Pick up a current schedule in room 1341.

Registration Form (pdf)