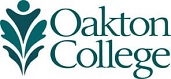 Health Services
Health Services at Oakton Community College is committed to providing health through prevention, education and healing services at both Des Plaines and Skokie campuses. Health Services supports individuals in making informed decisions about health-related matters and offers available resources on each of the campuses as well as in the community.
Student Health 101™, an online, interactive, health magazine, provides information about health education and healthy lifestyles for students.
Services Offered*
Athletic physical exam
Blood glucose testing
Blood pressure screening 
Health, birth control and sexuality information 
Hepatitis B immunization
Pregnancy test
Referral service 
Throat culture
Treatment of minor injury or illness
Tuberculosis skin test
Urine test
*All services are confidential and available free or at a minimal charge to Oakton Community College students and employees.