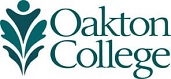 Student Activities
As a student at Oakton Community College, you'll find a remarkably rich array of things to do and opportunities to learn and grow. 
Want to join a club? Choose from 40 clubs and organizations, from the Ceramics Club to Oakton Helping Others. Care to make a difference in college governance? Join Student Government or check out the Campus Activities Board and the OCCurrence (student newspaper) for other leadership opportunities. Interested in attending a lecture or volunteering in the community? Stay informed on current and future events through the Oakton calendar. 
Passes to Six Flags Great America are also available at a discount to students during the summer, when available. Contact the Office of Student Life and Campus Inclusion at studentlife@oakton.edu for further information or questions. 
We invite you to learn more about Oakton's vibrant campus life. Contact us! We look forward to hearing from you!
Office of Student Life Hours
Des Plaines
Mon. - Thu. 9 a.m. - 7 p.m.
Fri. 9 a.m. - 5 p.m.*
Skokie
Mon. - Thu. 9 a.m. - 6 p.m.
Fri. 9 a.m. - 1 p.m.*
*The College is closed Friday - Sunday from late May through early August.