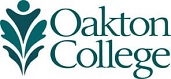 Emerging Leader Program
Oakton students start here…and go anywhere! Let the College's Emerging Leader Program help you on your way. Through the program, students participate in a range of special activities, workshops, and training opportunities that sharpen their leadership and project management skills.

Whether you complete the 25-hour Level 1 Program, or the 50-hour Level 2 Program, the benefits are endless!
Make a splash at Oakton - learn more about the College and meet new people.
Kick off a successful college career.
Build a better resume.
Earn a $50 Oakton bookstore gift card (Level 1).
Receive up to a $300 scholarship (Level 2).
Apply to be a paid program group leader/mentor once you've finished the program.
Take away a "verification of completion" document to share with other colleges or potential employers.
Make the most of your Oakton experience and apply today. Emerging Leader Program slots are limited, so don't wait. 
More About Emerging Leaders
There are two levels of the Emerging Leader Program. Each requires about 25 hours to complete.
Level 1 highlights student success skills and helps participants identify their leadership style and how they interact with others. You'll strengthen your leadership abilities through a team project and develop a personal plan for success. Students completing Level 1 receive a $50 gift card to the Oakton bookstore.
Level 2 is limited to 20 students. Participants receive formal instruction in leadership studies and take on campus leadership roles. Meetings and workshops focus on personal interaction style, group dynamics, problem resolution, and cultural competency. Students who successfully complete Level 2 receive up to a $300 scholarship for Oakton courses.