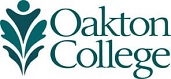 Emerging Leader: Level 1
The goal of the Emerging Leader Program is to enhance student leadership skills and set them on the path to lifelong success. Level 1 of the Program requires 25 hours to complete. Participants who successfully complete this level will be eligible to continue on to Level II of the Program.
Students Who Complete Level I Will:
Become familiar with student success services offered by the College.
Identify personal leadership traits and learn how to interact with other leaders in a team setting.
Build business interpersonal skills.
Demonstrate leadership ability by carrying out a team project that serves the student body.
Set and commit to a personal plan for success at Oakton.
Build relationships with other students.
Participate in an incoming and exit evaluation of leadership development and program evaluation.
Program Activities/Requirements (approximately 25 hours):
Attend five two-hour mandatory meetings focused on building leadership skills and devleloping a personal plan for success.
Attend presentations or workshops offered by various College departments on leadership, college, and life success skills.*
Complete the DiSC inventory to learn about your leadership style.
Serve as a volunteer on three occasions for a College program, service, or student life event. 
Develop a personal plan for engagement and student success.
*Participating in Oakton's Journey Program? Many Passport Program workshops for new students count as part of your leadership certification!
Awards for Successful Completion of Level 1:
A $50 gift card to the Oakton bookstore
A program completion certificate
Recognition at the spring Student Leadership Banquet.