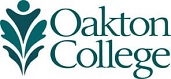 Emerging Leader: Level 2
The goal of the Emerging Leader Program is to enhance student leadership skills and set them on the path to lifelong success. Once participants have completed Level I of the Program, they are eligible to continue onto Level II. Only 20 students are selected to participate in this level.
Students Who Complete the Level II Program Will:
Engage in in-depth leadership studies regarding personal interaction style, group dynamics, problem resolution, and cultural competency.
Serve in a leadership role for a student club or organization - or comparable activity.
Prepare for high-level leadership in the campus community.
Develop strong interpersonal and business skills.
Identify personal strengths in project completion.
Engage in a career exploration and professional readiness activity or begin active work in the college search and transfer process.
Program Activities/Requirements (approximately 50 hours):
Attend eight two-hour classes on specific leadership topics and skills.
Attend presentations or workshops offered by various College departments.
Complete three significant steps toward fulfilling your personal plan (developed during Level 1).
Complete a three-step project that demonstrates mastery of the leadership skill set. Requires interaction with staff at each stage.
Stage one: Program proposal including objectives/outcomes.
Stage two: Program plan
Stage three: Program completion including evaluation.
Reward for Successful Completion of Level 2:
Up to a $300 scholarship for Oakton coursework.