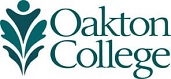 Learning Objectives
Career development is a lifelong process.  Working with a career counselor you have the opportunity to learn how you envision your career, the world of work and how it is organized, how to investigate careers and effective career decision-making techniques.
Career Exploration Learning Objectives
Meeting with a career counselor for career exploration you have the opportunity to:
Learn about the many facets of the process of career decision-making
Discard the damaging misconception that a career decision will be one big revelation and adopt the positive understanding that career planning is a lifelong process
Gain an awareness of your personal decision-making style
Self identify your top interest categories/areas
Acquire an awareness of how personality preferences may impact career choice
Clarify job values in order to effectively consider the trade-offs among your career choices
Engage in a self-assessment of the skills you most want to use in a career
Understand your particular obstacles to career decision-making
Become familiar with resources for obtaining occupational information
Acquire knowledge of strategies for finding people to informational interview and learn what questions to ask
Career and Transfer Center staff help students to develop the many skills essential for a successful job search. 
Job Search Coaching Learning Objectives
Meeting with Career and Transfer Center staff for job search coaching you have the opportunity to:
Create a resume that reflects your qualifications and strengths
Learn how to write cover letters focused on your unique qualifications for a specific opportunity
Acquire the skills and mindset essential in adopting a proactive job search strategy
Become familiar with strategies to capitalize on networking
Understand how to search for job opportunities using Oakton's online job board
Develop the skills for integrating the Internet into a winning job search strategy
Locate job search resources appropriate to career goals
Learn how to expand a job search approach beyond traditional methods, including use of social networking
Recognize your interviewing strengths and weaknesses
Gain knowledge of how to articulate your skills and talents in a way that employers value
Become familiar with resources for researching companies
Learn the importance of writing an effective thank you note to an interviewer
Be exposed to strategies for staying motivated while looking for a job