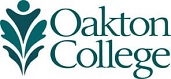 Apprenticeship Program
Apprenticeships can be an effective workforce development strategy that builds a loyal workforce, provides a pipeline of talent, and ensures that standards of excellence are met.
For students, you can learn while you earn. You will work part-time in a high-demand field, earning a salary, while also being paid to complete a certificate or degree. Your tuition and all fees will be paid for by your employer. At the completion of your degree, you will then continue to work for your employer for a minimum of 2 years.
Benefits for Companies:
Sustainable pipeline of talent.
Increased employee retention.
Mold your future work force.
Increase employee morale and loyalty.
Build company brand and name recognition.
Benefits for Students:
Earn income while in school.
No student debt (company pays all tuition and fees).
Guaranteed employment upon graduation/completion.
Pursue a career with upward mobility.
Earn certificates, credentials, and/or degrees in your field.
For more information regarding the Apprenticeship Program, please contact Apprenticeship/Internship Specialist Shannon McKenzie at apprenticeships@oakton.edu or 847.376.7165.