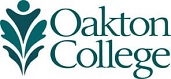 Career Services for Students
Career counselors take a developmental approach to guide you through a process of career exploration and decision-making.  You have the opportunity to learn more about your occupational identity, the world of work and how it is organized, how to investigate careers, and effective career decision making techniques. 
Career Services staff help you to develop skills essential for a successful job search.  Staff will teach you how to develop effective resumes and cover letters, interview successfully, network, and integrate the Internet into a winning job search strategy.  
Career Services is a member of CCJobNet. Students can view job listings sent to 14 partner community colleges by registering at www.collegecentral.com/oakton/. Career Services also coordinates the Student Employee Program. You have easy access the online application at oaktonstudentemployee.applicantpro.com/jobs/.
Students wishing to inquire about career counseling, job search coaching, or apply for student employee positions should contact Career Services in Room 1740 on the Des Plaines Campus, 847-635-1735, or the Enrollment Center in Room A100 on the Skokie Campus, 847-635-1400.